In the interest of appealing to the common man, we're going to take a look at a few budget range vehicles. All these can be bought for under AED90,000. The affordability doesn't stop there as many of these motors boast budget running costs that'll won't bust the bank balance. First on the line-up. Drum roll, please.
Toyota C-HR
Taking a coupe-style body and jacking the suspension up a few inches, Toyota have come up with this 'compact SUV'. We'd consider it more of a crossover than an SUV. With no all-wheel drive options there's not really a lot of sport, just lashings of utility leaving it mostly just vehicle.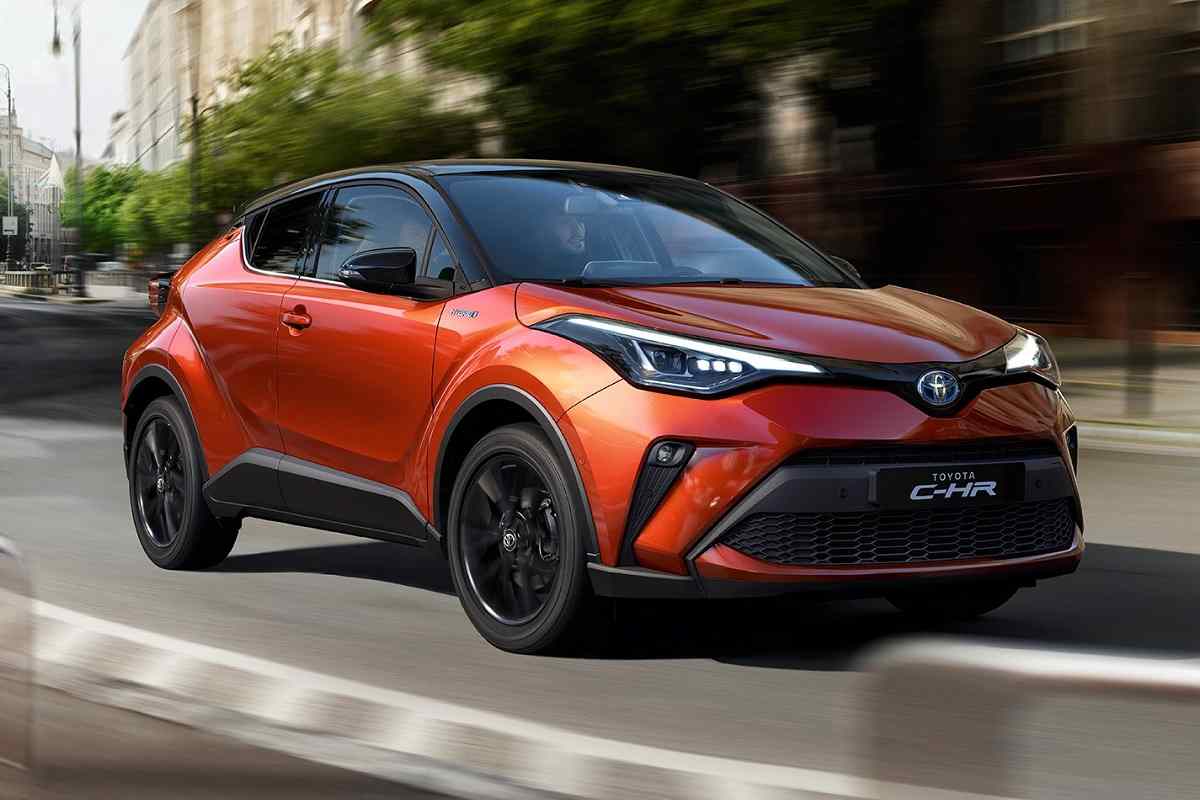 Under the hood we found a four-cylinder engine that offers little more than fuel efficiency. The new 2020 model does have an upgraded bumper, grille and headlights. The interior isn't any more superior with the addition of a 8-way power-adjustable driver's seat and extended sun-visors. With prices starting at AED86,900 the price is without a doubt the most attractive asset, yet the most expensive on our list.
Mitsubishi Attrage
This compact 4-door sedan from
Mitsubishi
has formed part of Mitsubishi's return to form. With easy handling, good fuel economy and a sportier look for 2020 the Attrage is definitely one of the better in its class.
The 1.2 liter engine linked to a CVT transmission gets you about 20km per liter, that's an impressive stat. That does mean you won't be going anywhere fast though. The visibility from the drivers seat is as good as visibility gets meaning maneuvering and parking are a doddle. Prices start at AED41,900 and we'd say that's reasonable from a reliability perspective at the very least.
Hyundai Accent
When held up against the likes of Toyota and Mitsubishi you wouldn't expect Hyundai to get a look in, but the Accent is maybe our favorite of the five. The little Korean sedan is a good looker, with a 1.4-liter engine tucked in under that slanted hood she's got just enough grunt to get going.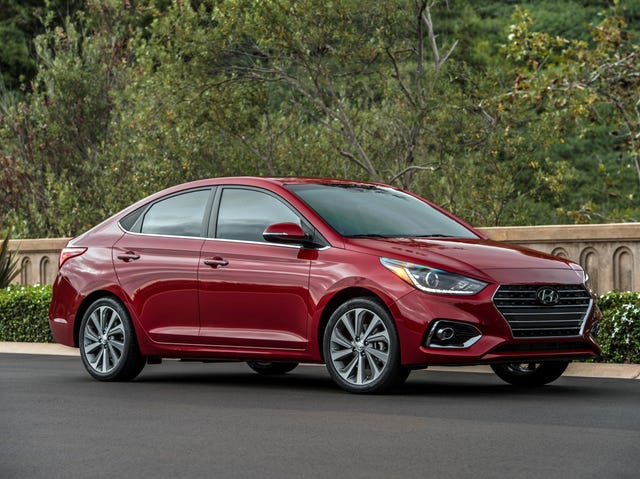 The exterior has a trapezoidal grille up front and three boomerang taillights at the rear. Over-all we tip the look of the Accent to be its defining feature. Another little treat is the trim. Even the lower spec trims seem to be of more prestige than the other cars in its class giving it that little extra bit of attraction for no extra cost. Coming in with a starting price of AED49,700 the
Hyundai
Accent is our firm favorite from the five.
Kia Picanto
Now in its third generation, the compact
Picanto
has found its face. With the GT-Line offering 16-inch alloys, bi-xenon headlights and twin exhaust it definitely looks the part. Inside there's climate control, 7-inch touchscreen 'nav, cruise control and six-speaker stereo system.
The new model has had the chassis completely redesigned with a longer wheelbase and shorter overhang. Combined with stiffer torsion throughout and 21kg lighter, it's a good ride. The starting price is AED43,000 swooping in under the Aygo and VW Up.
Ford Figo
With a slight facelift from 2019 the Figo is available as a 4-door sedan or a 5-door hatchback. Every model now benefits from the independent MacPhearson strut front suspension and semi-independent rear twist beam keeping the ride smooth and the handling clean.
From the base model upwards you get keyless entry, intermittent wipers, dual front airbags and a 4-speaker system with a USB-port. Upgrades include 15-inch alloys, fog-lamps, tachometer and colored door handles. This no-nonsense Ford has been a front runner in its class for the last decade. For the tidy sum of AED57,750 you can roll off the forecourt in a
Ford
Figo. That concludes our budget line-up. If you're looking for a new vehicle, why not take a look through some of our more in depth vehicle reviews.