Nissan Patrol 2020 is a classic case of a popular off-road SUV transforming itself into a luxury vehicle that is also to be driven in the city by people with large families. Truth be told, the Nissan Patrol has forever enjoyed being the first choice for off-roading enthusiasts in the UAE, especially the Emiratis. No Emirati household is complete without a Nissan Patrol. While, it's popularity has not diminished one bit, the reason it is purchased has slowly shifted over time. Even women drivers, who hardly venture out of the perfectly paved tarmac now go for the Patrol. Obvious reasons include its reliability, variable engine sizes ranging from 4.0 liter to 5.6 and an attractive price range which is quite at par with the
Toyota Land Cruiser
Nissan Patrol is a vehicle that dominates any terrain. The LE Platinum City being the top trim of this 2020 model is powered by a 5.6 liter V8 engine and is mated to Nissan's Hydraulic Body Motion Control adaptive suspension system. On the highway, the Patrol is a heavy-weight that makes other vehicles changes lanes the moment they see its reflection in the rear mirror. Such is its respect and legacy! The steering wheel is soft at city speeds but becomes responsive and stiff when you accelerate. Which brings us to the acceleration. It is really fast for the car its size and weight. I won't recommend do a 0-100 km dash on it but if you still attempt it, you are looking at around 6 seconds. There is minimal body roll even when you push the vehicle on turns and car remains agile. Fuel economy is at par with other SUVs of its class and is best described average. It can improve slightly when driven on the Eco mode. Download the complete
specs sheet
here or visit the AAC showrooms in Dubai for a test drive.
2020 Nissan Patrol Specs:
Engine:
5.6 Liter – V8
Horsepower: 
400 Bhp
Torque: 
560 Nm
Drive System:
All Wheel Drive
Transmission: 
 7 Speed Automatic
Seating Capacity:
7
Exterior:
The 2020 model facelift includes Nissan's new V-motion grille, slightly modified day-time running lights, a new bottom edge of the fascia now connected to the rest of the front end by thin verticals that lead to the LED headlights and new tail lights with sequential turn signals.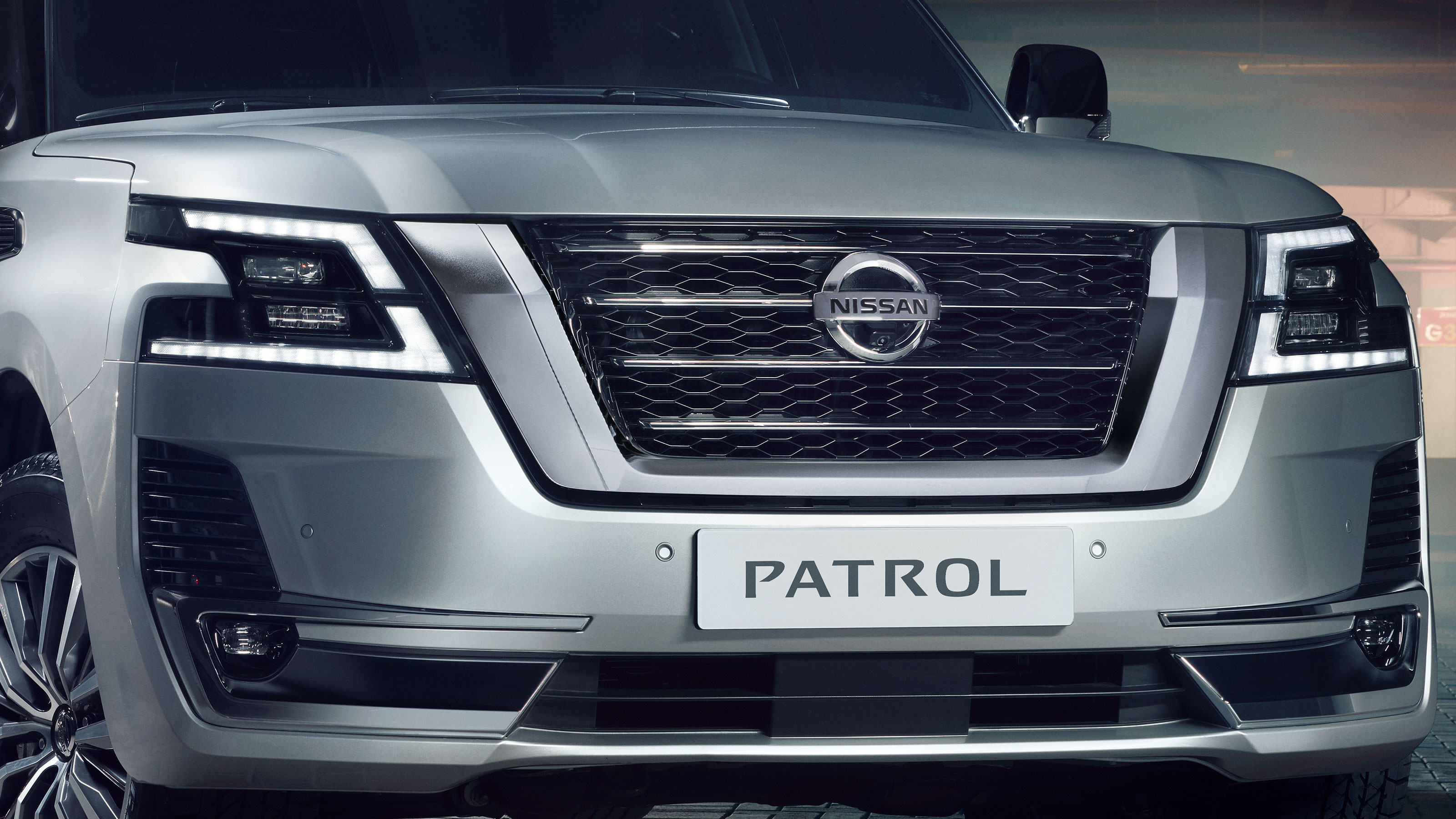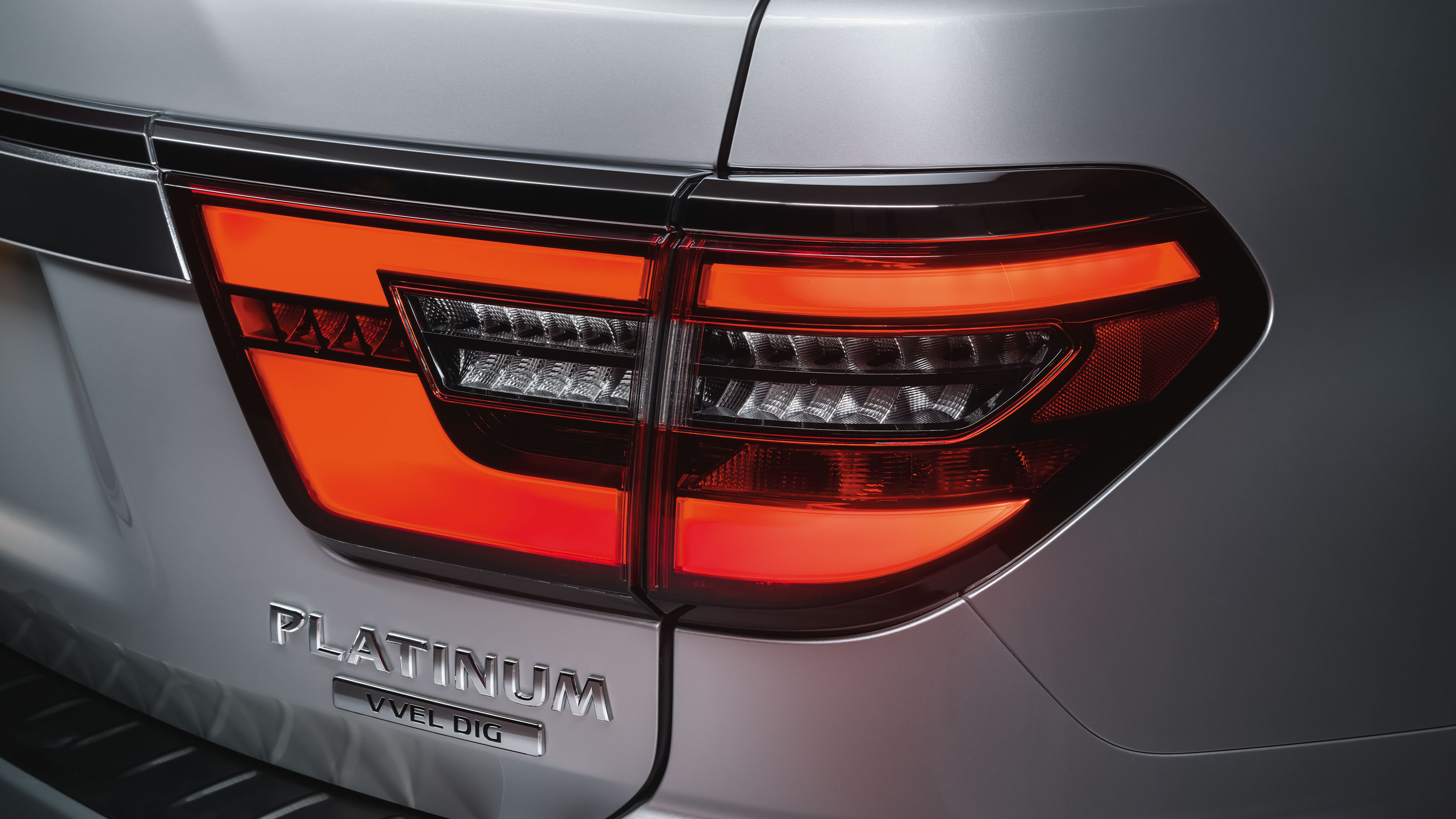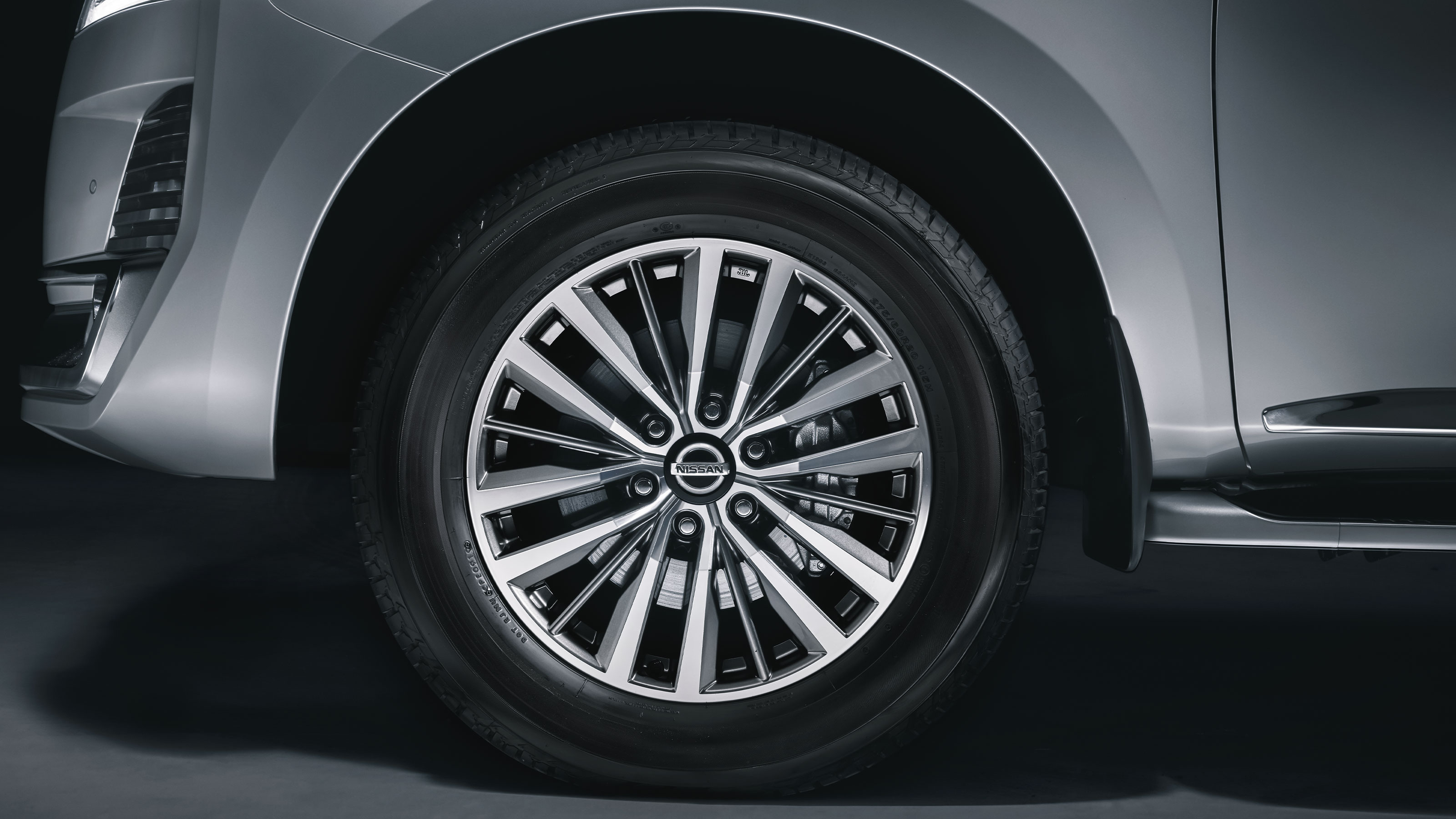 The Nissan Patrol 2020 LE Platinum City has 20 inch machine cut alloy wheels. With an overall approach angle of 28 degrees and departure angle of 26 degrees, this beast can take on any terrain with supreme confidence.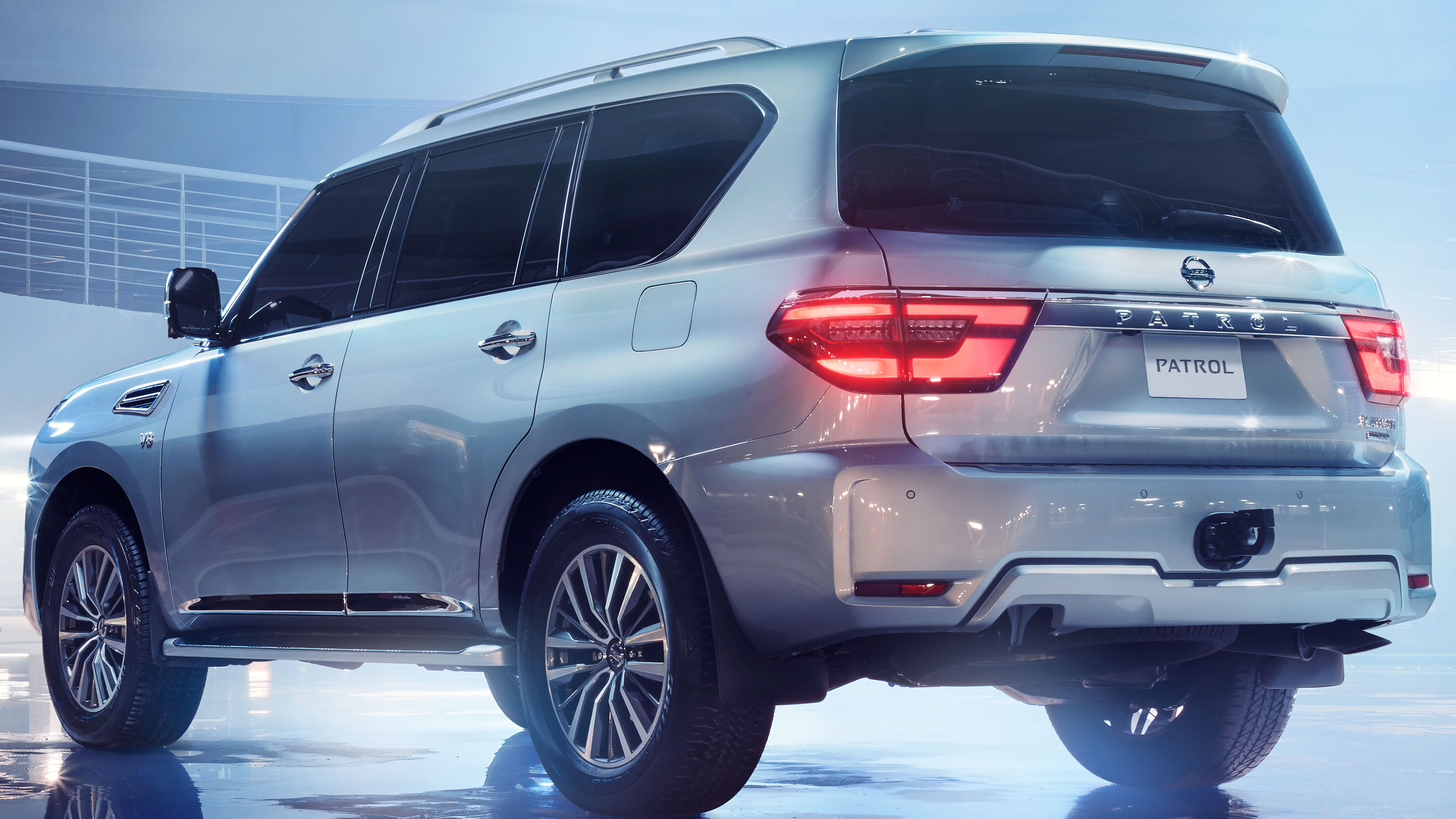 In comparison to the previous models, the rear bumper is a bit thinner and looks sleek.
Interior:
Major improvements lie in the technology and interior for the 2020 Nissan Patrol. It is now more comfortable, luxurious and safer. The cabin arrangement and seat upholstery kind of resemble the
Lexus LX570
 but aren't quite as premium.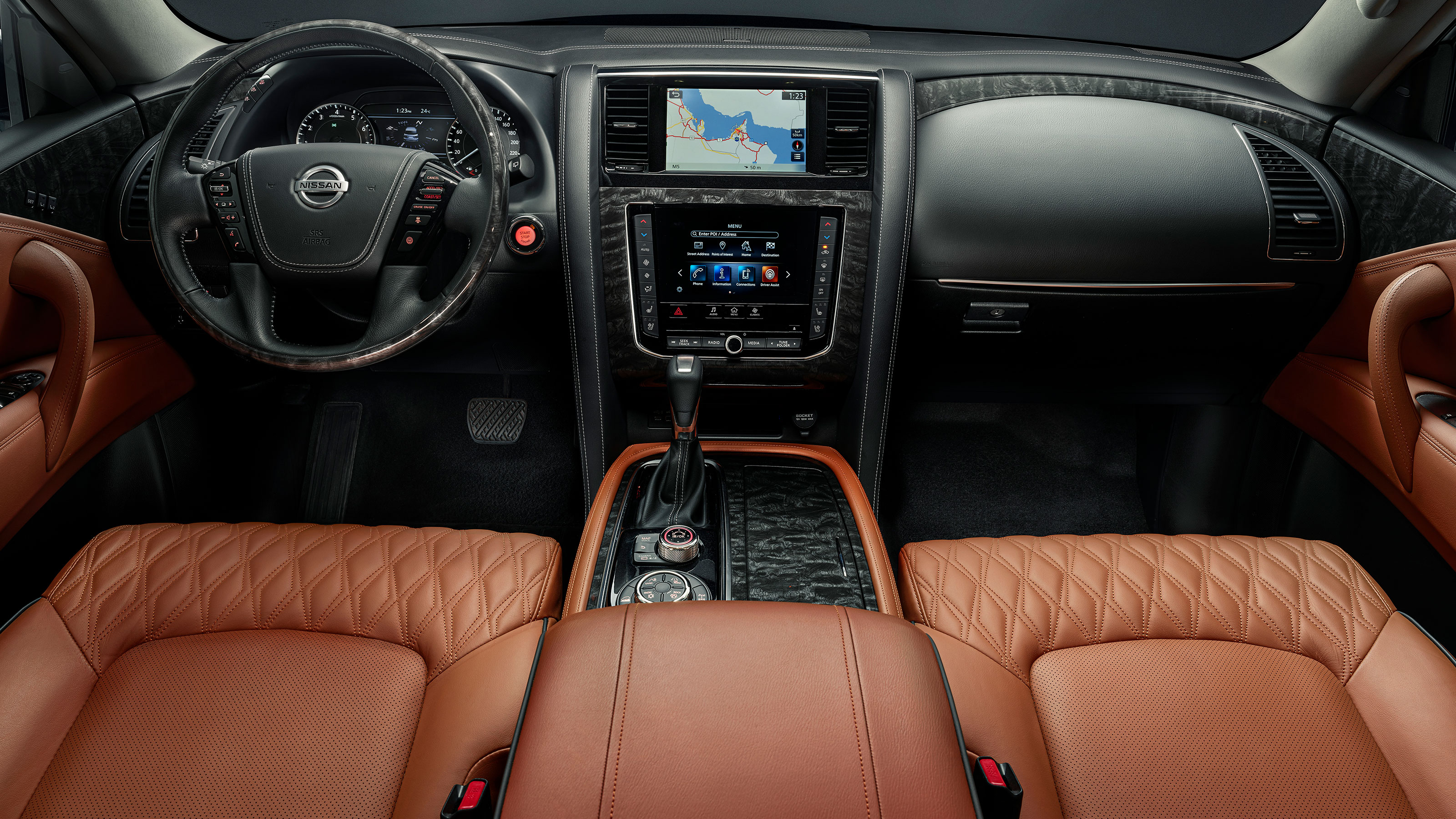 The upgraded leather-wood grain steering wheel has a hand-stitched construction and feels premium upon touch. Front seats get heating and cooling vents and offer power lumbar adjustment. Diver display is a 7 inch TFT screen that shows engine performance, speed and other car vitals like lane departure, safety warnings and blind spot.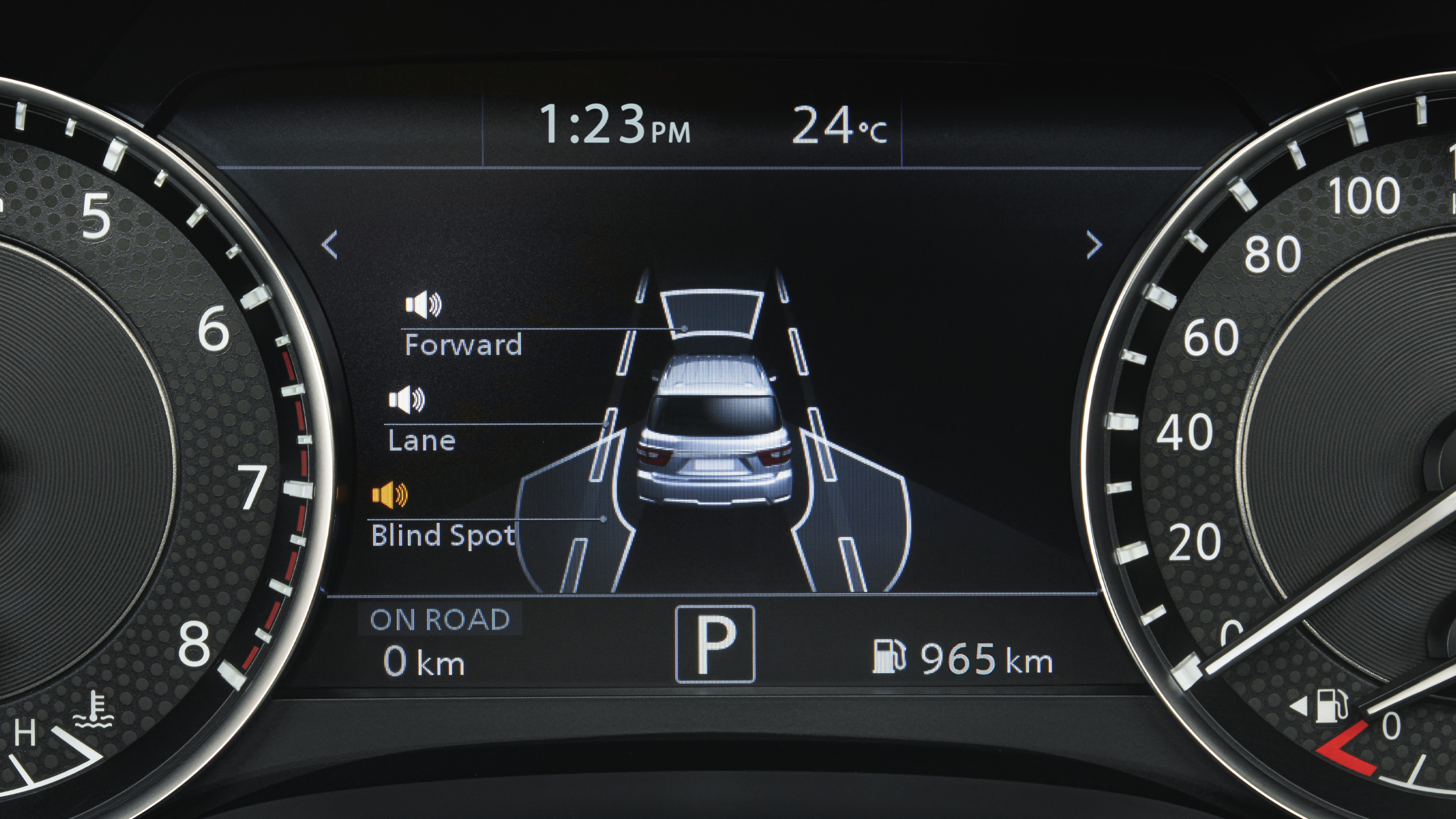 The gear knob has a leather finish and gels in seamlessly with the interior.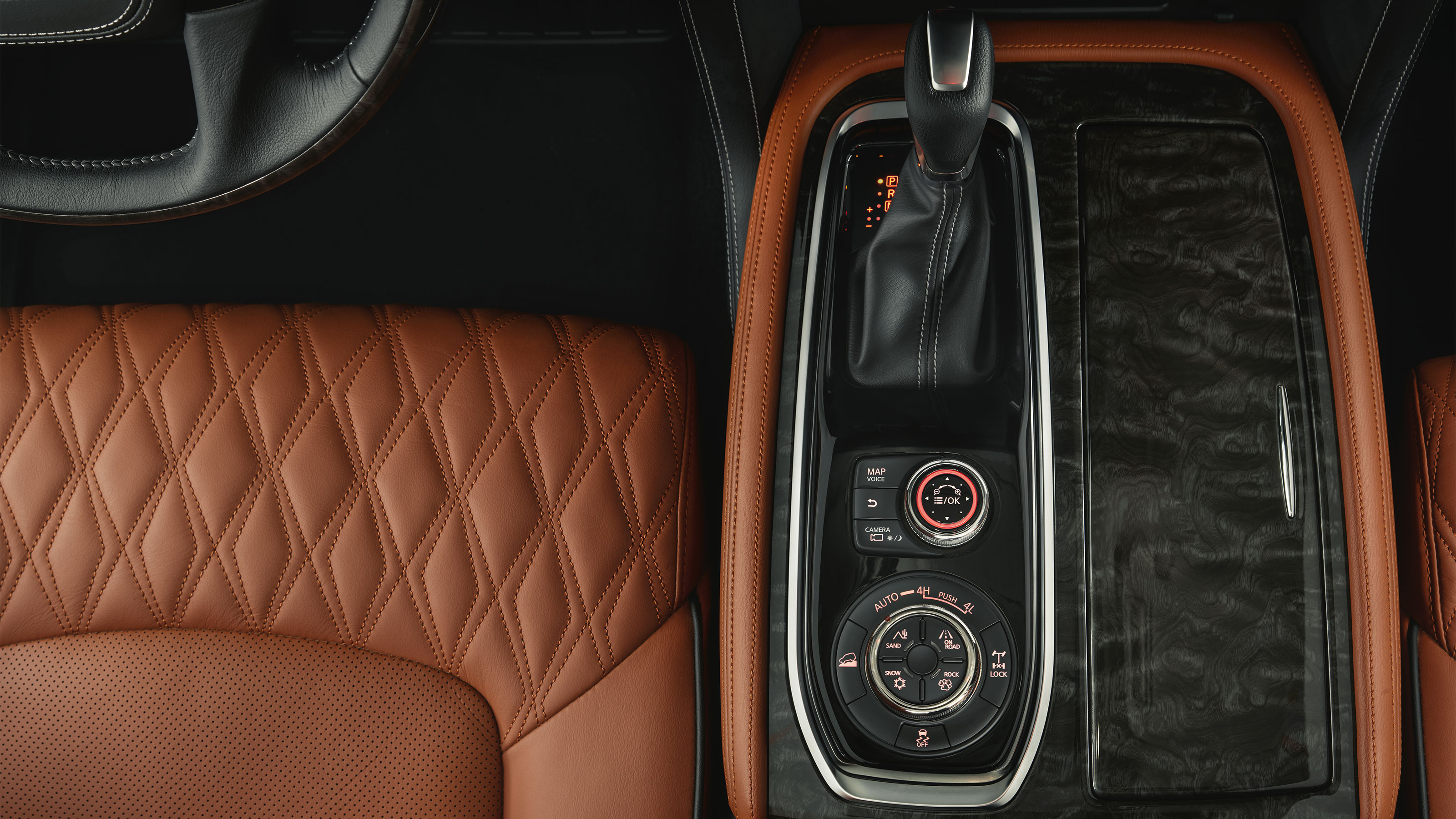 There are two display, infotainment screens in the Nissan Patrol 2020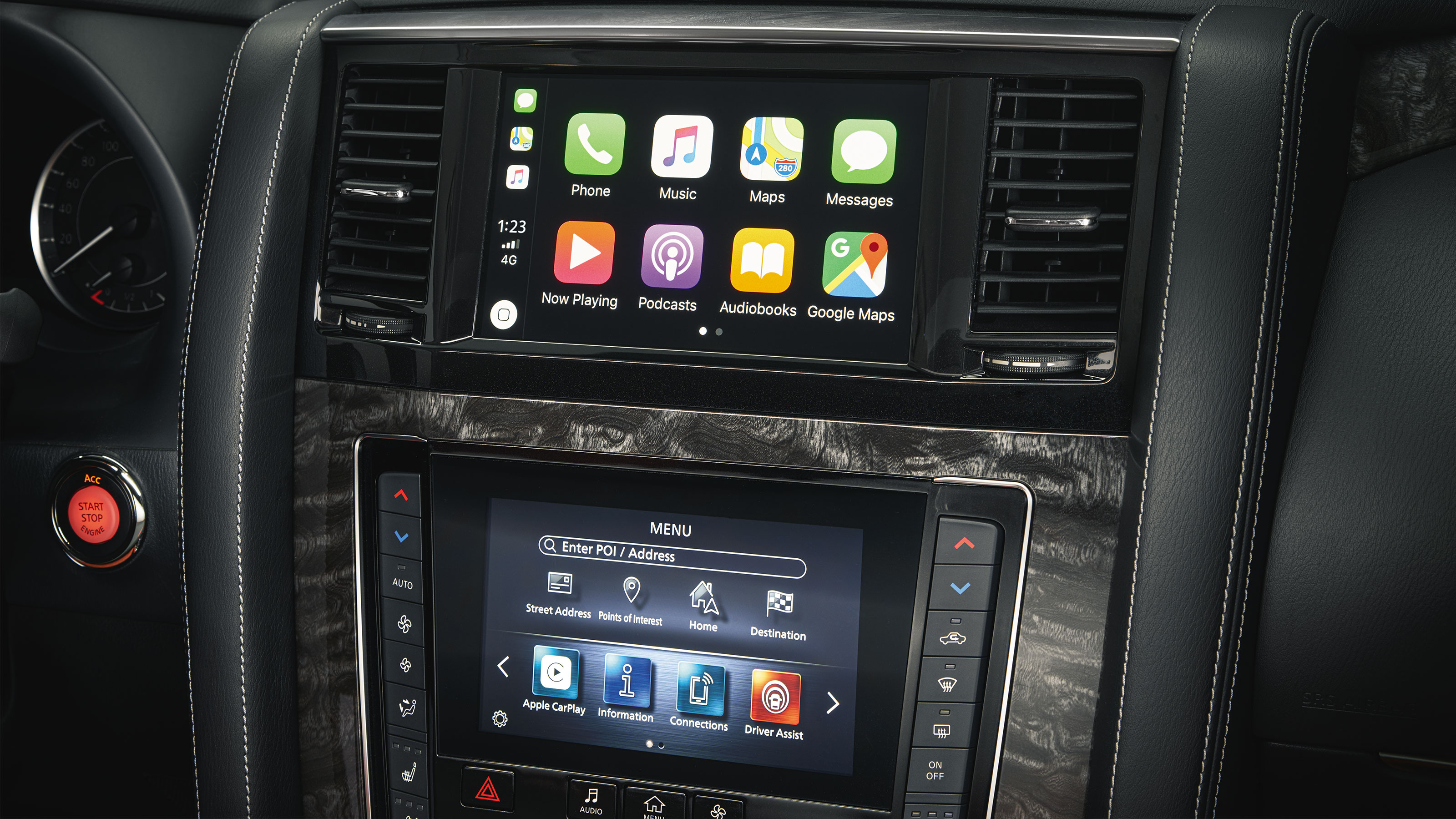 Patrol has three 12V power outlets in the car. One in the front, second in the center console and third on the luggage side. In the LE Platinum City, you also get a 13 speaker premium sound system by BOSE.
Second row seating has 2 display screens and ample leg room. There is separate climate control for the second row and additional vents for the third row occupants. As is the case with all mid-size luxury SUVs, the third row is just about comfortable. You can easily seat 7 people in the car but this compromises the luggage space but that is obvious.
2020 Nissan Patrol price in UAE:
LE Platinum City: AED 329,000
LE Titanium: AED 299,000
SE Platinum City: AED 265,000
XE: AED 199,900
2020 Nissan Patrol Review Rating
Performance -

9/10

Driving Pleasure -

8.1/10

Looks and Style -

7.3/10

Fuel Economy -

6.3/10

Value for Money -

7.2/10
Summary
Still the number 1 off-roader in UAE now ready to haul passengers across distances in luxury.
Pros
Luxurious Cabin
Off-Road Ready
Powerful Engine
Good Looking
Cons
Expensive
Poor Fuel Economy
Parking Nightmare