If the catchy song lyrics "Started from the bottom, now we're here" hold true for any car, it is probably for the Toyota Land Cruiser.  From originally being designed to be a military light utility vehicle in the year 1950, to become the go-to luxury SUV for buyers all around the Middle East and Asia, the Land Cruiser has indeed come a long way.
Earlier in the summer, Toyota launched the highest grade of the world's most popular SUV, the Toyota Land Cruiser GTS. This full-time 4×4 SUV is super luxurious from the inside, dominant on the tarmac and almost unassailable off-road.
Since I had the car for a week, I decided to test its extremities by putting it through various scenarios. Roamed around Dubai loading the car with 7 adults & a baby, drove it into the desert off the new Damac Akoya project on Al Qudra (just me and a couple of adventure seeking colleagues), and then took it up the winding roads of Jabel Jais.
Even with all passengers on board, the Land Cruiser did not feel heavy nor did it become sluggish. If anything; it drove and turned better.
Driving at city or highway speeds; it is probably the most stable SUV in its class. Because of the Land Cruiser's Kinetic Dynamic Suspension System (KDSS), its handling is awesome. There is hardly any engine noise, which is always a plus for a big 5.7 Liter engine.
Off-roading was fun. I frequently engaged the "Crawl" mode and the car did most of the work for me. It takes over the power and brakes, leaving only the steering wheel in my control. So it was a stress-free happy cruise through the desert.
Once on the winding mountain roads, I employed the rear axel lock that got me the sharp turns. Its these small life hacks that have got me this far in life. I suggest you read up on what these buttons and dials on the main console can do and enjoy this amazing SUV.
Fuel economy was some what a thorn in my side. Driving responsibly as I always do (not a speeding fine for 12 years in Dubai), I could hardly get past 5.8 km per liter mileage. But these things don't really matter if you are buying an AED 325,000+ SUV.
I learnt to enjoy and respect the car for what it is; It is my living room on wheels.
Specs:
Engine: 5.7 Liter 8 cylinders
Horsepower: 362 Bhp
Torque: 530 Nm
Drive System: All Wheel Drive
Transmission:  Automatic
Seating Capacity: 8
Interior:
The front passengers get the best of luxury and ergonomics this Land Cruiser has to offer. It looks and feels good at the same time. The comfortable ventilated seats are made of luxurious leather.
With other cool features; a powerful Ice Cool box in between the driver and the passenger is definitely a highlight. It can keep up to 6 bottles of water cool for the blistering summer days.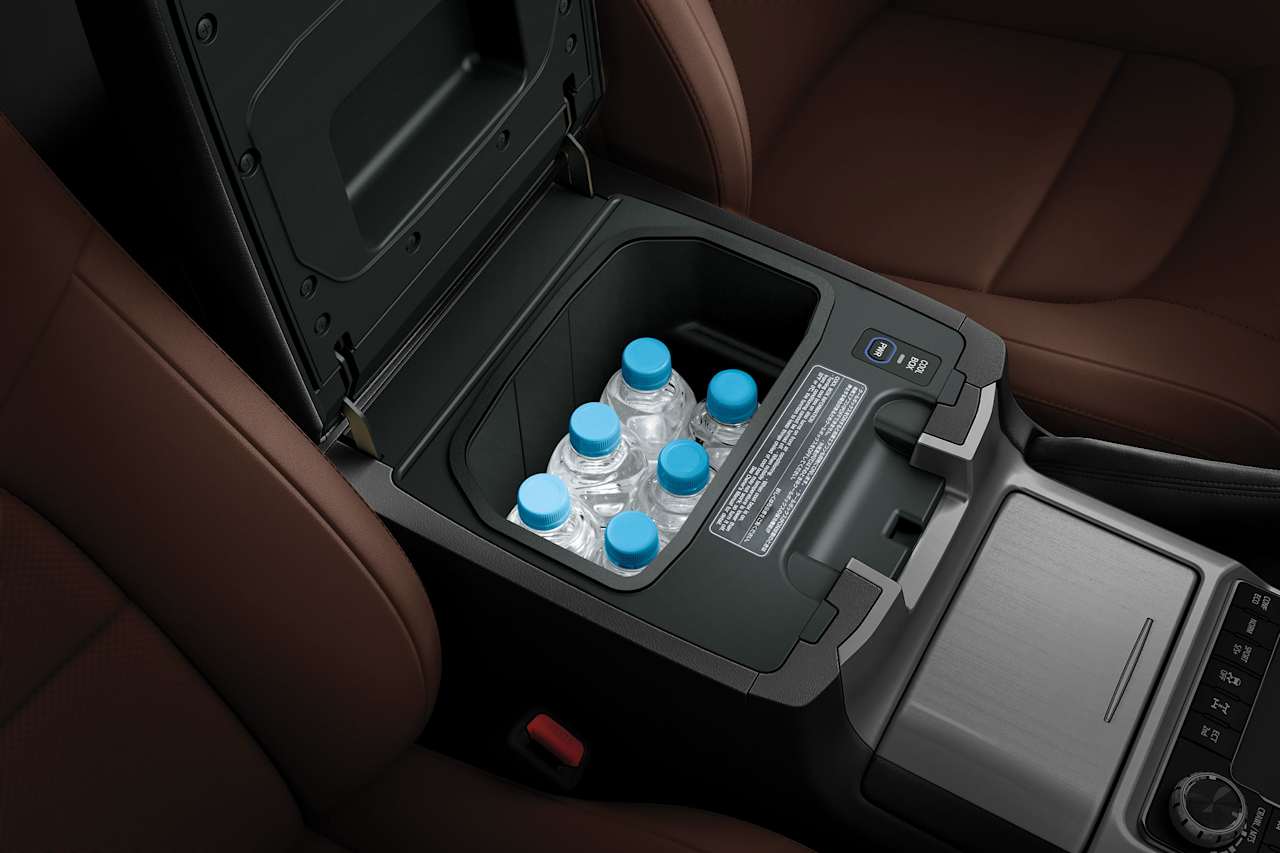 There is an optional 9-inch JBL audio & entertainment system on the Land Cruiser GTS that comes with 14 surround-sound speakers. The car I drove had two personal entertainment screens for the second row occupants. Ideal to keep the kids entertained on a longer drive.
I took the back seat one day and the animated movie "Cars" was already loaded in there.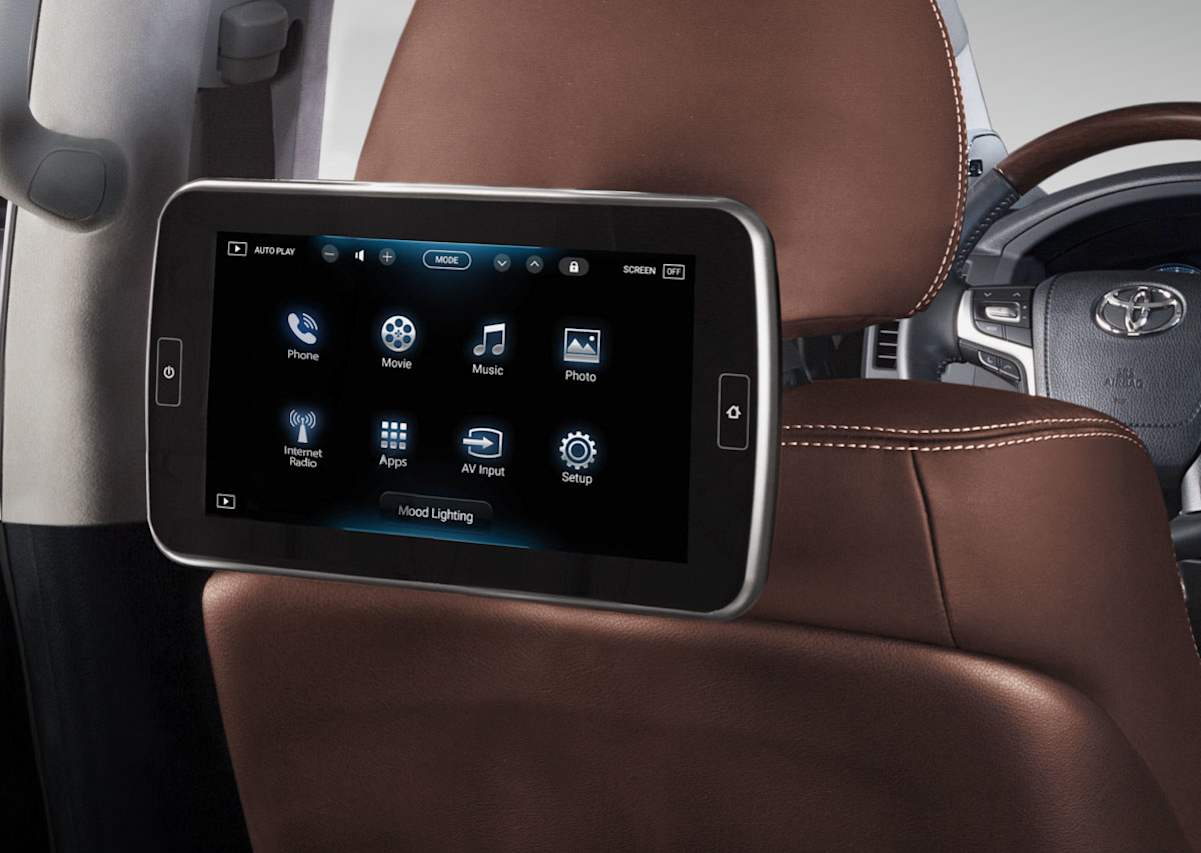 The Land Cruiser's second-row seats are a little too close to the ground. You can make up for the lack of legroom by making a decent bit of a recline but things are not ideal if you have occupants in the third row.
The third row seats are not entirely comfortable but can squeeze in 3 medium sized occupants. Since the seats fold up on the side instead of the floor, they end up considerably hampering the cargo space.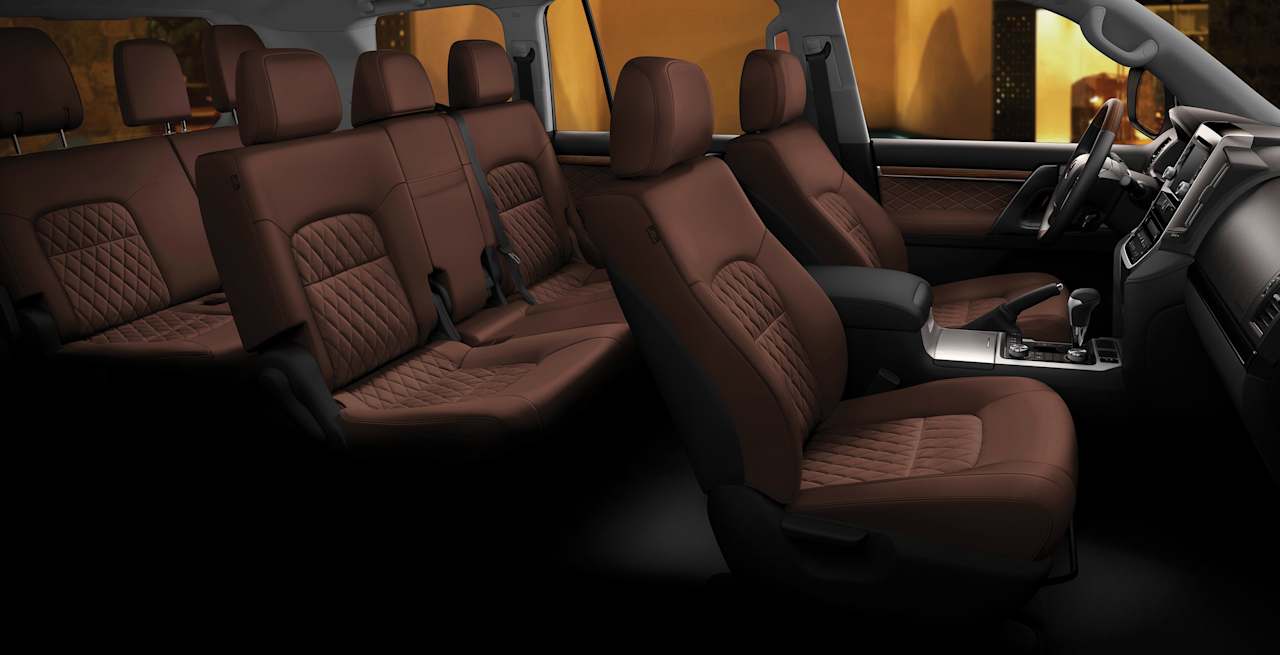 2019 Toyota Land Cruiser GTS price in UAE: AED 329,000
Toyota is running some exciting offers on this car, have a look here.
2019 Toyota Land Cruiser GTS Review Rating
Performance -

8.4/10

Driving Pleasure -

8.7/10

Looks and Style -

7/10

Fuel Economy -

6.7/10

Value for Money -

7.8/10
Summary
Toyota Land Cruiser GTS is a living legend and will last you at least 10 years. We are lucky to be alive in this day and age.
Pros
Great Off-Road
Smooth Handling
Powerful Engine/Reliable
Cons
Less Cargo Space
Tight Third Row Seating
Poor Fuel Economy