BMW Alpina should need little introduction for the esteemed petrolhead. For those a touch out of the loop, allow us to bring you up to speed. For close to 60 years this family run business have taken
BMWs
from all generations and tweaked them to limits unknown in the world of mass-produced motor vehicles. Originally just a backyard workshop in the Bovensiepen family home, the performance specialists have grown to a reputable size, producing 1700 vehicles a year. The manufacturing of the vehicles is undertaken by both
Alpina
and
BMW
. The two manufacturers play a game of car building ping pong across their home country of Germany, each adding to the build but all to the careful specifications outlined by
Alpina
, whose part in the process remains by hand. 2021 sees
Alpina
release their latest take on BMW's SUV, the X7. To the twin-turbocharged, V8, 4.4-liter monster,
Alpina
added 89bhp, taking it to 612 with an additional 37 pound-feet of torque. She can hit 100 kmph in 4.2 seconds and reach a whopping 290 kmph. This all runs through a modified powertrain featuring a bespoke 8-speed Automatic Transmission. With an
Aplina
customised stainless-steel exhaust system, the grunt matches the glamour, turning heads and then devouring any onlookers. Further work under the hood to keep temperatures low include two external water coolers and an expansion to the transmission oil cooler. Air-suspension is customisable at the touch of a button with the ability to raise or lower the ride height by 1.6 inches. This also adjusts automatically dependent on the vehicles driving mode and speed. On the exterior you'll find a reworked front end. A new front bumper featuring an
Alpina
spoiler lip, adding to the aerodynamics. The rear bumper also
Alpina
'
s
own. Housed within, a set of stainless-steel tailpipes. Upgrades are available for the wheels, taking them from the standard 21-inch to another
Aplina
bepoke designed 23-inch.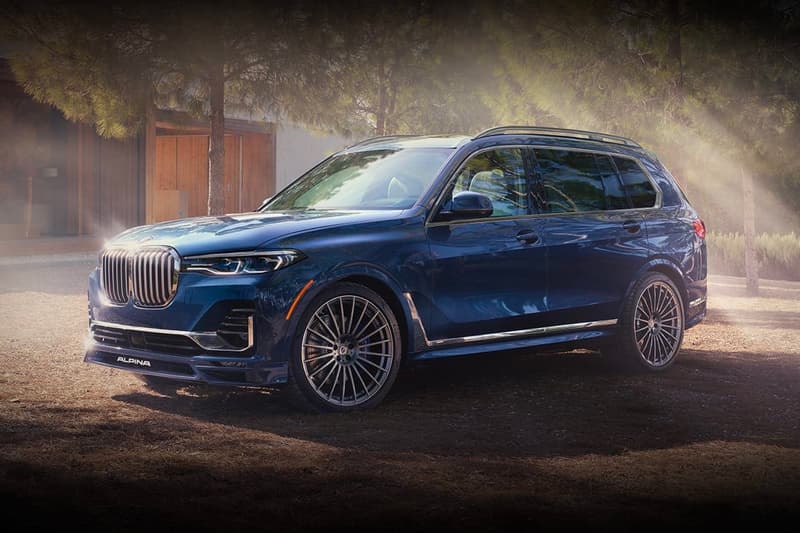 The interior has both six and seven seat configurations and features the
Alipna
logo's throughout. A glass-accented shift,
Aplina
sport steering wheel and plush leather upholstery all-round finish the look.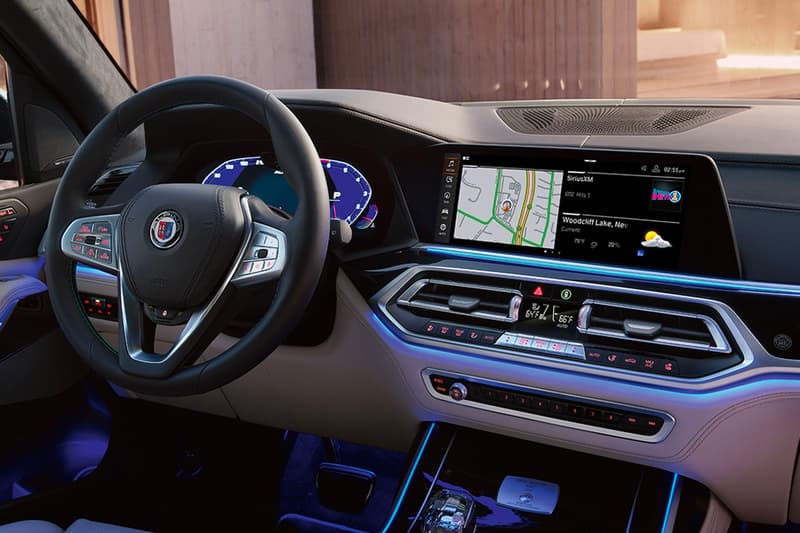 With the first deliveries of the vehicle to dealerships expected in September 2020, this is definitely one of the most exciting releases so far this decade. The brute force
Alpina
add to
BMWs
line up never fails to impress and the XB7 is, in our opinion, the pinnacle of their accomplishments to date.