There is absolutely no doubt that 2020 is the year of electric cars and self driving autonomous vehicles. Automotive brands like Audi, Mercedes-Benz, BMW, Jaguar, Tesla and Porsche are set to release newer and improved models of their luxury electric vehicles and planning on raising the competitive bar even further in 2020. Tesla who have had the advantage being the first one in the business will face tough competition this year. Some of the cars to watch out for are:
Audi E-Tron SUV 
The E-Tron was revealed at an event in September 2018 in San Francisco mainly for reason the United States is expected to be the biggest market for the SUV.
Audi have even started to receive US$ 1,000 as deposits on their US$ 75,000 car and are planning to launch this year.
Mercedes-Benz EQC 
First Presented at the Paris Motor Show 2016, the Mercedes-Benz EQC will start getting delivered to consumers by July 2019.  Powered by two electric motors at the front and rear axles, the EQC has a combined output of 300 kW.
200 prototypes and pre-production vehicles of the EQC have already finished tests covering several million kilometers across Europe, North America, Asia and Africa.
Porsche Taycan
Porsche's first fully electric car, Taycan, will enter production at the end of 2019.
Offering 600 horsepower Taycan is capable of going from zero to 100 km an hour in 3.5 seconds.
Porsche are confident that Taycan offers a level of continuous power unmatched by any other electric vehicle. In other words, you'll be able to actually have fun driving it while still getting decent driving range in a single charge.
BMW iX3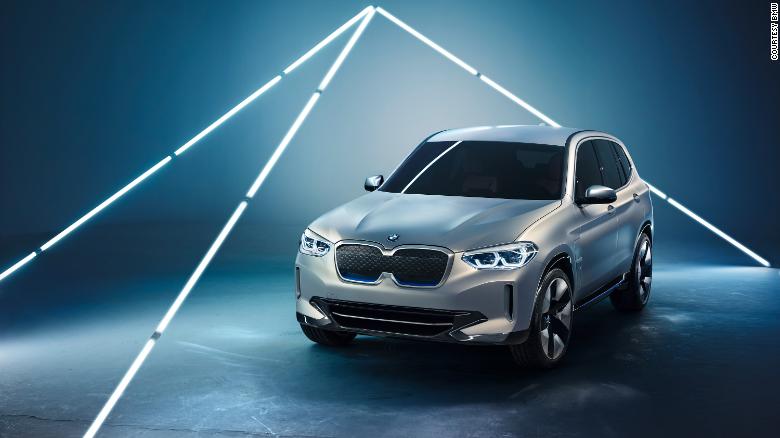 The BMW iX3 crossover is planned to go on sale end of 2019.  Designed using BMW's new "flexible" engineering which allows for the same model to be produced in petroleum fuel, plug-in hybrid and fully electric versions.
Its important to note that the iX3 will be built in China and exported worldwide.
Jaguar I-Pace HSE
The I-Pace is a superb car that most certainly is the one signalling the end of Tesla's monopoly on premium electric cars. You can consider it an SUV electric vehicle in real terms.
A forward-looking design that's still recognizably Jaguar, with a fresh, modern interior with plenty of space.
The engine is a 2 permanent magnet synchronous electric motors generating a power output of 394bhp.Not as fast as the Porsche Taycan, it does a  zero -100 kph in 4.5 seconds with a top speed of 200 kph.