Dodge Challenger SRT Hellcat has supercar performance and the baddest, most aggressive looks you see out there today. Purpose built only for adrenalin junkies; this powerful, all weather, fast muscle car has throwback styling that is very likely to satisfy your need for speed and impress people wherever you take it.
The Challenger Hellcat quickens the heart rate and stirs up nostalgia. I could tell you that in the week that I had this car, I drove it in a straight line pretty much as fast I could (safely) and I wanted more and more of it every day.
The acceleration on this car is second to none. 3.6 seconds to do a 0-100 kmph is a claim only supercars make.
I made use of the new and improved launch control feature to get the most acceleration. The "Launch Assist" optimizes traction at take-off and launches the car at 2500 RPM and notifying you when to shift gears so you get peak performance.
If smokey burnouts is your thing, you can employ the line-lock feature to warm up your tyres before game time.
Challenger SRT Hellcat Specs:
Engine: V8 – 6.2 Liter
Horsepower: 707
Torque: 881
Acceleration: 0-100 km/h in 3.6 seconds
Top Speed: 314 km/h
Drive System: Rear Wheel Drive
Wheels:  20″ Brass Monkey
Exterior:
From front to back, the Dodge Challenger expresses itself with assertive design features. Our friends at Dodge MiddleEast were kind enough to loan me the Widebody Hellcat. Thanks to the new twin snorkel hood, flared fenders and wider wheels, this car looks even bigger.
The signature offering is the ability to customize. From badges to racing stripes, it all heightens the intensity of your vehicle.
Interior:
The Dodge Challenger SRT Hellcat has performance seats designed to fit the contour of your body and help keep the driver secure behind the wheel.
The overall interior is designed around the most important element: the driver. The finely crafted interior has Best-in-Class passenger room and is loaded with tech that puts you in control.
Also on offer is modern technology and safety features too, like standard Apple CarPlay and Android Auto smartphone connectivity and available forward collision warning.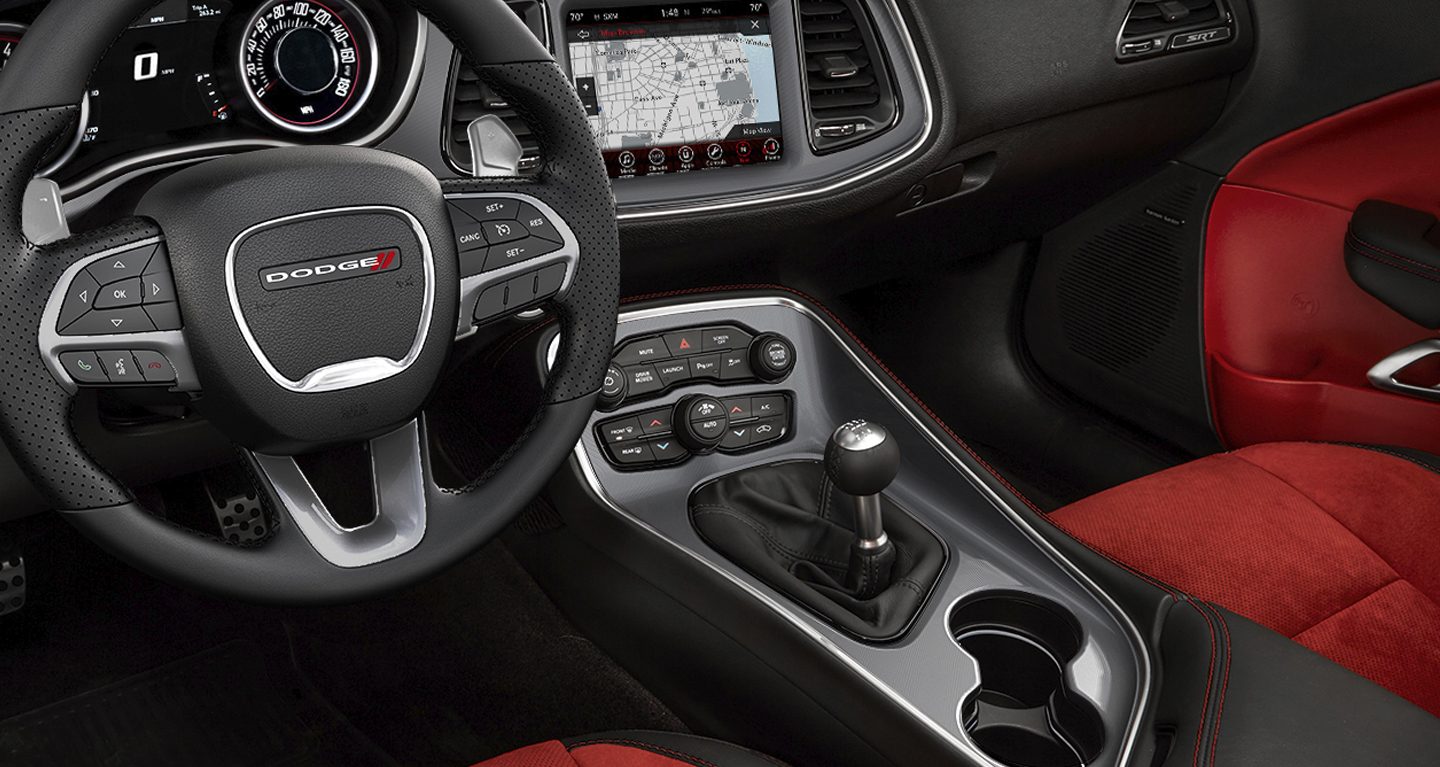 The cockpit is welcoming, comfortable and acoustically designed for all the occupants to enjoy the engine roar with minimal road noise.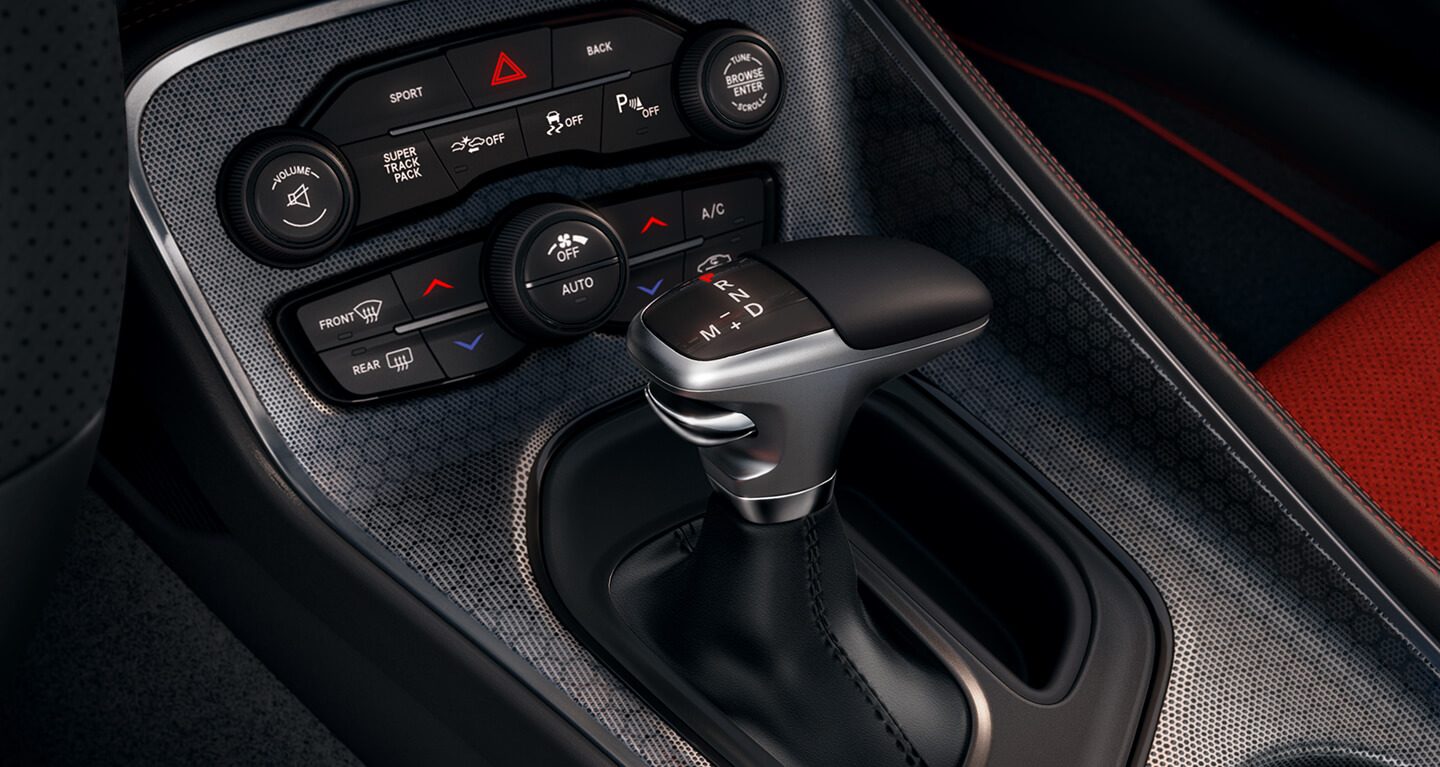 You can easily seat up to five people in the car. It is however slightly awkward to get the rear passengers out but thats the pain most people are willing to take when traveling in a high speed rocket of a car,
Hellcat Engine:
Dodge Challenger price in UAE
Challenger 3.6L SXT Plus AED 177,000
Challenger 3.6L Supertrack S AED 189,500
Challenger 5.7L R/T Plus AED 224,000
Challenger 5.7L R/T Plus Shaker AED 254,000
Challenger 6.2L SRT Hellcat AED 339,900
2019 Dodge Challenger SRT Hellcat Review Rating
Performance -

9.3/10

Driving Pleasure -

9.5/10

Look and Style -

9.3/10

Fuel Economy -

7.5/10

Value for Money -

9/10
Summary
The engine roar and the straight line acceleration will make you buy this car.
Pros
Classic Exterior Styling
Spacious Interior
Excellent Sound System
Powerful
Cons
Expensive
Average Handling