Ask anyone about an American made supercar and they come up with names like the Ford GT, Corvette ZR1 or the Dodge Viper. I'd say add Ford F-150 Raptor to this list, even though it does not look like a supercar, it is indeed a true American supercar. F-150 is powerful, quick, clad in light-weight material and probably the fastest car in some places on earth. In comparison to conventional pickup trucks, the performance of the 2020 F-150 is miles ahead and one of the reasons is the F-150 and
Ford
GT sharing the same engine (with a slight difference of tuning) This powerful engine makes this
super truck
go 0 – 100 km per hour in just 5.5 seconds. It is also able to tow 8,000 pounds.
Ford F-150 Raptor Specs:
Engine: 
3.5 Liter Eco Boost V6
Horsepower: 
385 bhp
Torque:
629 Nm
Drive System:
 All Wheel Drive
Transmission
: 10 Speed Automatic (paddle shift)
Exterior:
High-grade, strong aluminum alloy and robust steel frame make the 2020 Ford F-150 Raptor approximately 500 pounds lighter than its previous models.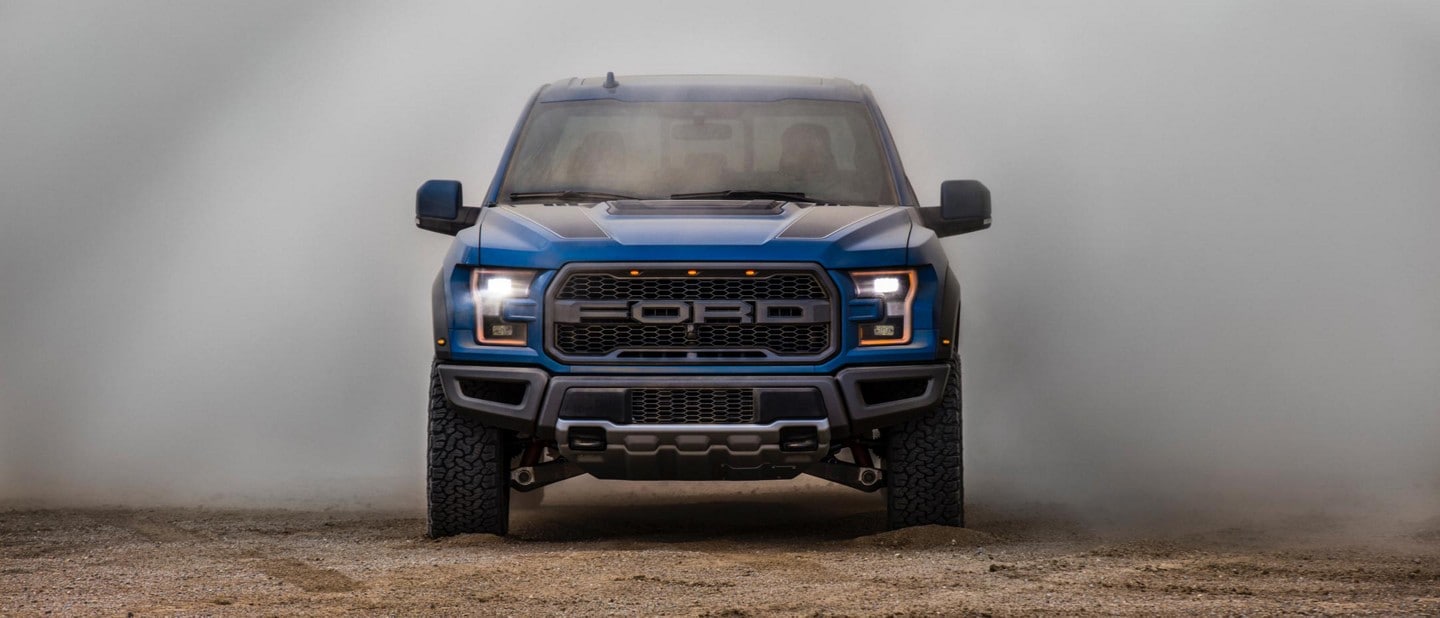 The enormous hood is part of the main show that gives such a commanding presence on the road. The gigantic  wheels, high stance and enormous fenders make this truck look even tougher.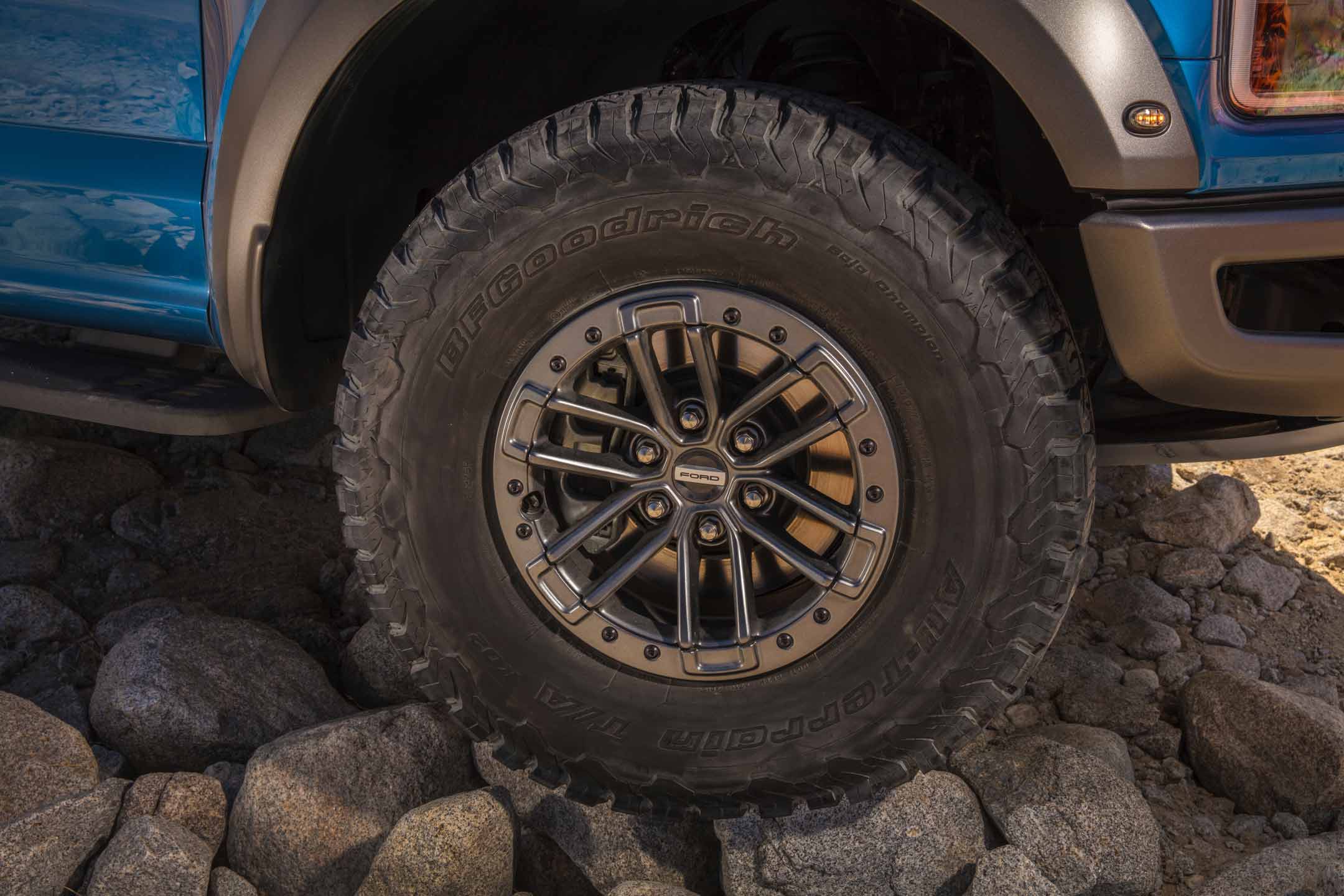 The front bumper has been unique designed to show some of the suspension components and its orange Fox shock absorbers. This design also provides more clearance off-road.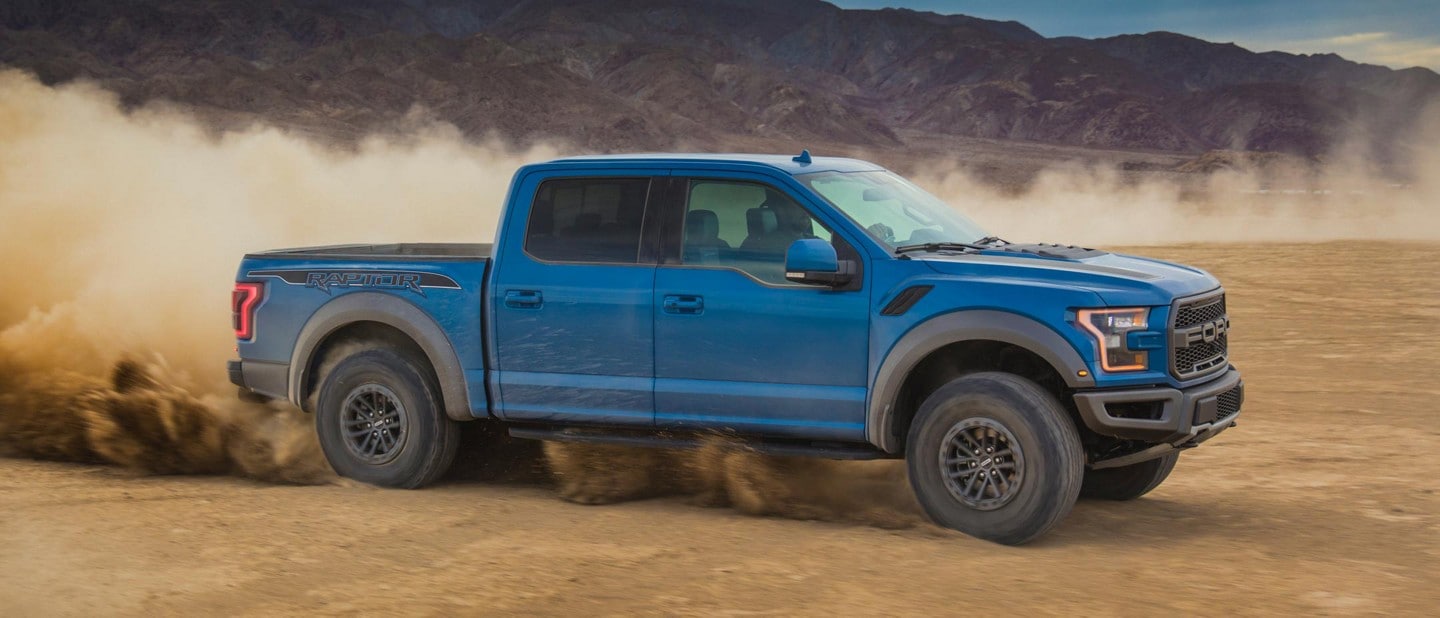 Numerous vents, the iconic Raptor badge and the big exhausts  complete the "Beast" look of the 2020 Ford F-150 Raptor.
Interior:
The Raptor's interior is comfortable and laid back which is kind of at odds with its macho exterior. It has available features such as nicely bolstered heated / cooled front seats, leather seating and a leather-wrapped steering wheel that comes with a racy red center stripe.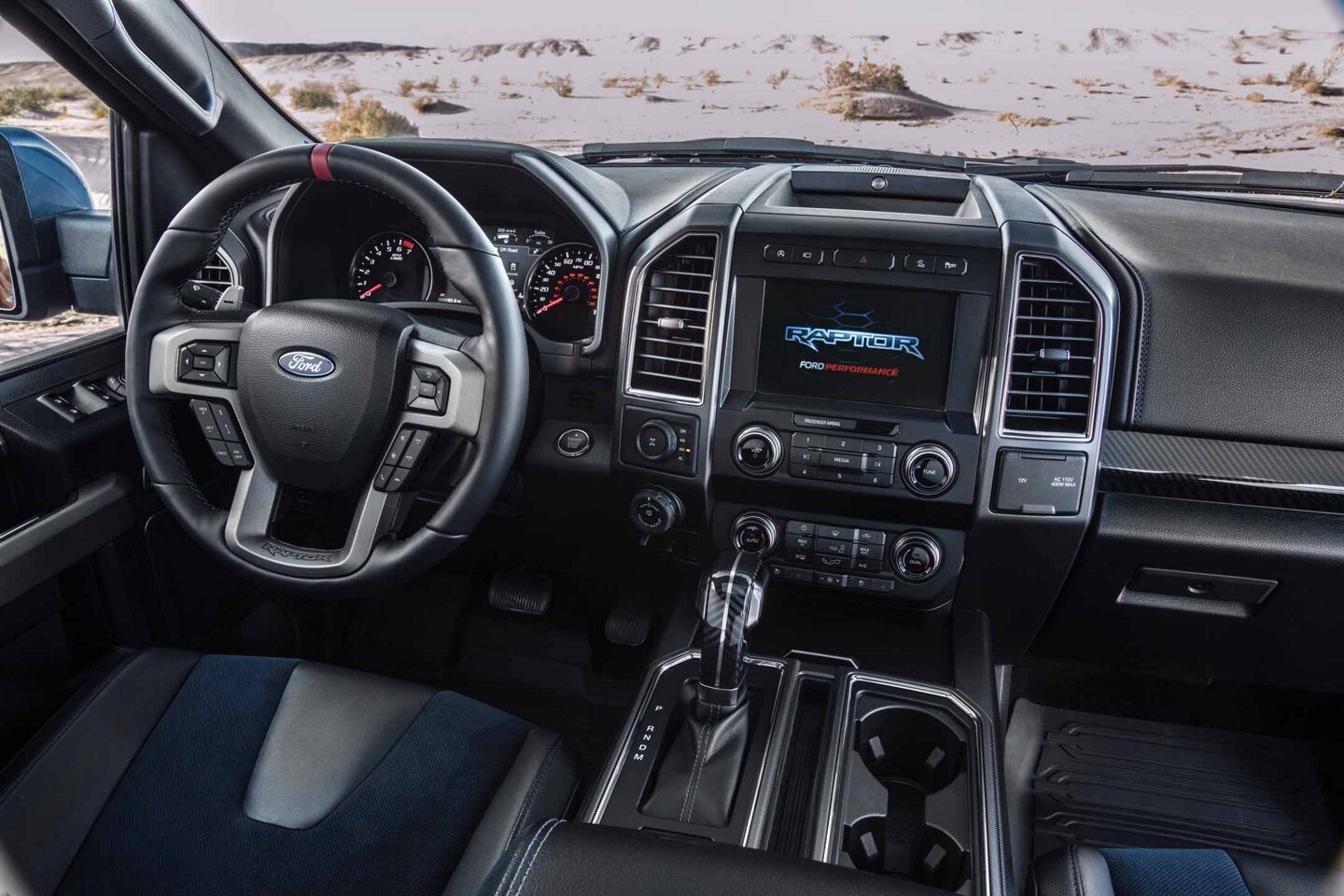 Raptor's touchscreen infotainment system is fairly straight forward to use and supports Apple CarPlay and Android Auto in most regions. The Raptor has a 5.5-foot cargo bed and is as useful as any other short-bed rival trucks.
Safety Features:
Standard forward-collision warning with automated emergency braking
Lane-departure warning and lane-keeping assist
Blind-spot monitor and rear cross-traffic alert
2020 Ford F-150 Raptor price in UAE:
Starting from AED
278,145
incl. 5% VAT
2020 Ford F-150 Review Rating
Performance -

9.1/10

Driving Pleasure -

8.4/10

Look and Style -

8.9/10

Fuel Economy -

5.9/10

Value for Money -

7.9/10
Summary
Ideal for Dune Bashing and Off Road fun in the UAE but not practical for everyone; especially those who rarely leave the city roads.
Pros
Good Looking
Powerful
Perfect Suspension
Cons
Poor Fuel Economy
Huge Size
Expensive